Broccoli smoothies are a great way to sneak in healthy vegetables to your smoothie recipes. Green smoothies made with veggies like broccoli and leafy greens can be a great part of a healthy breakfast or snack.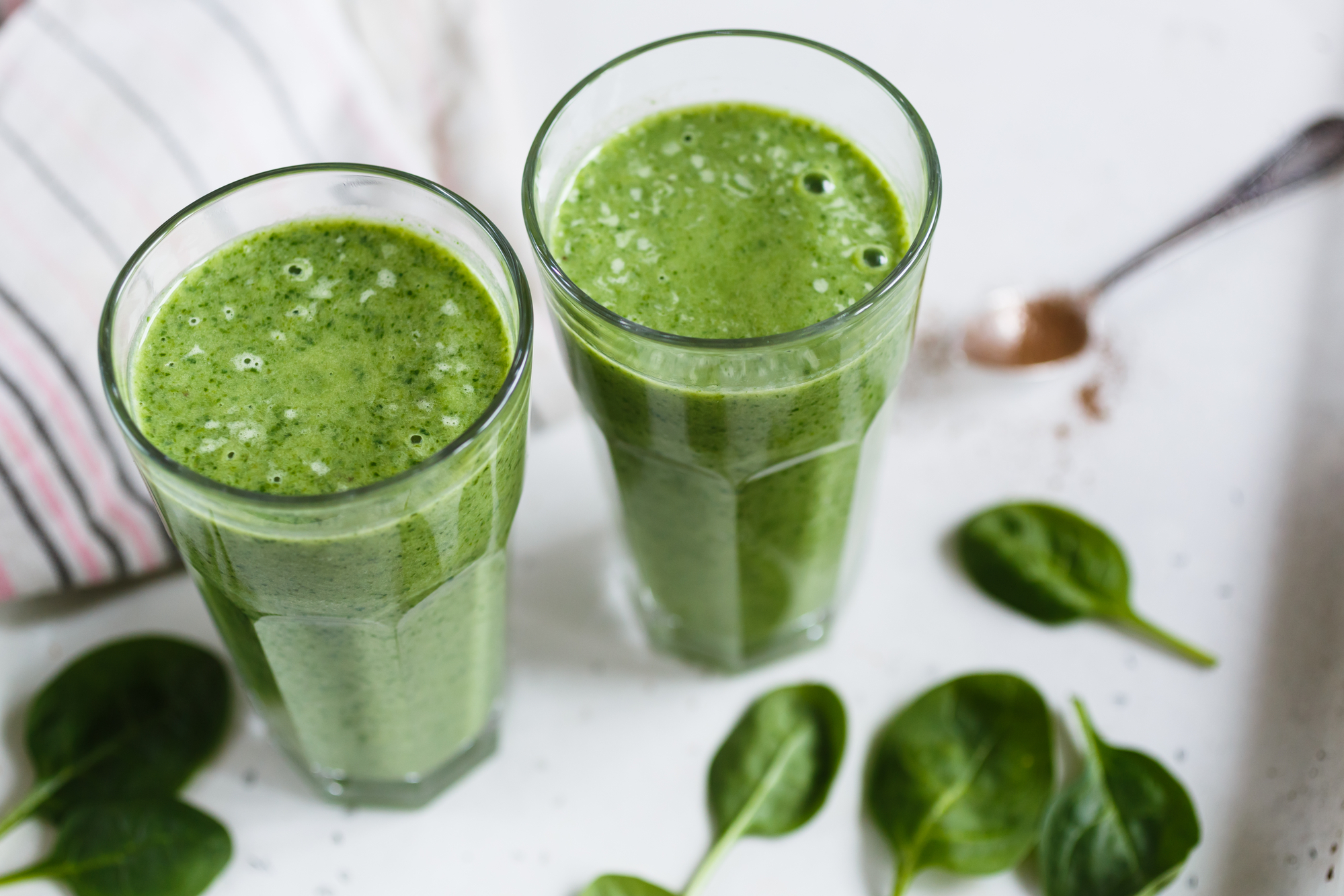 Health Benefits of Broccoli
Broccoli is a member of the cruciferous vegetable family and has an exceptional nutrient profile. Packed with vitamins like vitamin C, vitamin K, vitamin A, and B vitamins, it plays a vital role in supporting a robust immune system, bone health, and maintaining healthy vision.
Furthermore, broccoli is a significant source of essential minerals like potassium, calcium, and magnesium, which contribute to heart health and proper muscle function.
Beyond vitamins and minerals, broccoli boasts powerful antioxidants like sulforaphane and kaempferol. These compounds have been linked to numerous health benefits, including reducing oxidative stress, promoting healthy cell function, and possibly even lowering the risk of certain types of cancer.
Broccoli Smoothie Benefits
While broccoli is undeniably a nutritional powerhouse, incorporating it into your diet can sometimes be a challenge, especially if you aren't fond of the broccoli taste or texture. But a healthy broccoli smoothie recipe is a fantastic and versatile way to sneak some hidden broccoli into your green smoothie recipe. Or even into a fruit smoothie.
Nutrient-Rich Boost: By blending broccoli into your smoothie, you're adding an extra dose of vitamins, minerals, and antioxidants to your diet without compromising on taste.
Digestive Health: Broccoli is an excellent source of dietary fiber, which aids digestion and promotes a healthy gut. Smoothies retain the fiber content of broccoli, making it an easy way to support digestive health.
Increased Intake of Green Vegetables: Many individuals struggle to meet their daily recommended vegetable intake. Broccoli smoothies provide a simple solution to increase your vegetable consumption without feeling like a chore.
Balanced Blood Sugar Levels: The fiber and nutrients in broccoli can help stabilize blood sugar levels, making it an ideal addition for those managing diabetes or seeking to avoid blood sugar spikes.
Hydration: Smoothies can contribute to your daily fluid intake, keeping you well-hydrated while delivering essential nutrients.
Weight Management: Broccoli smoothies can be a valuable asset in weight management, as they are generally low in calories and high in fiber, helping you feel full and satisfied.
Read more about the benefits of broccoli here.
Creating the Perfect Broccoli Smoothie​
The beauty of broccoli smoothies lies in their flexibility. You can customize them according to your taste preferences and dietary needs. For example, it is easy to make a vegan smoothie, weight loss smoothie, or or high-protein smoothie by adjusting your ingredients.
Consider the following when formulating broccoli smoothie recipes:
The Broccoli
You can use either fresh broccoli or frozen broccoli in smoothies. Using frozen can help lead to a better frozen drink texture.
Liquid
Your liquid choice can be as simple as water, but you can really up your smoothie game by using flavored and nutritious liquids. For example, try using liquids such as milk, unsweetened almond milk, fruit juices, orange juice, coconut milk, coconut water, oat milk, soy milk or rice milk etc.
Note that milky liquids will crate a creamy broccoli smoothie. You can also add yogurt to get a similar consistency and effect.
Fruits and Vegetables
Add a variety of fruit or veggies to your smoothie. Adding fruit and fruit juice helps cut the bitterness of the broccoli and can hide the taste for those who are not really a broccoli fan. For a green smoothie, try adding green apple, celery, and apple juice. To really hide the broccoli try adding berries and banana.
There is no limit to combinations that you can try. If you like something add it!
Other Additions
You can give your smoothie an extra boost with additions For example, you could add chia seeds, flax seeds, hemp seed, or protein powder. To increase protein without using powder, try adding peanut butter or Greek yogurt. Adding protien will make it a more substantial meal replacement or post-workout drink.
Broccoli Smoothie Recipes
Below is a simple broccoli smoothie recipe to get your started. For more broccoli smoothie recipes also try these:
Hidden Broccoli Berry Smoothie
Yield: 1
Simple Broccoli Smoothie Recipe For Any Blender
This simple broccoli smoothie recipe is a great starting point for creating your own broccoli and green smoothies.
Ingredients
1 cup fresh broccoli florets
1 ripe banana
1 cup spinach leaves (optional for an extra green boost)
1 cup almond milk (or any milk of your choice)
1 tablespoon honey or maple syrup (optional for added sweetness)
Ice cubes (optional for a chilled smoothie)
Instructions
Wash the broccoli and break it into small florets.
Peel the ripe banana and cut it into chunks.
In a blender, combine the broccoli, banana, spinach (if using), and almond milk. If using a Nutribullet, fill liquid to the fill line
Blend until you achieve a smooth and creamy consistency.
Taste the mixture and add honey or maple syrup if you desire additional sweetness.
If you prefer a chilled smoothie, add some ice cubes and blend again.
Nutrition Information:
Yield:
1
Serving Size:
1
Amount Per Serving:
Calories:

373
Total Fat:

4g
Saturated Fat:

1g
Trans Fat:

0g
Unsaturated Fat:

3g
Cholesterol:

0mg
Sodium:

205mg
Carbohydrates:

84g
Fiber:

13g
Sugar:

54g
Protein:

11g