We are finally living in an age where self-love and self-care are a priority, some say it's just a trend, but even if it is at least we have a positive trend that promotes self-care. Part of the self-care package is taking care of your shape that includes healthy, sweet smoothies you can start your day with. Not only do these smoothies fill your stomach, but they also make you feel productive and ready for the day!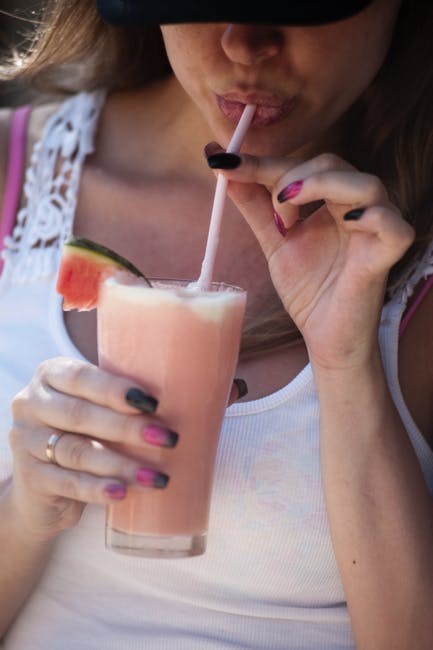 Breakfast Smoothies
Tips:
Either freeze the fruit or add ½ a cup of ice to make your smoothie cold.
Breakfast smoothies are always a great idea if you want to lose weight and gain energy for the day.
Tropical Morning 
This delicious smoothie is a handful; it's both sweet and full of protein. All you have to do is add ¾ cup of no fat or low-fat milk, 1 frozen banana, 1 cup of strawberry-banana Greek yogurt,½ cup of frozen pineapple, ½ teaspoon of coconut extract, and blend until it's smooth. The mashup of the sweet, different flavors will linger in your taste buds, and the protein in the yogurt will keep your stomach occupied for a while. 
Coconut-Mango Date 
To achieve this delicious smoothie, you need 2 tablespoons of chia seeds, 1 cup of coconut milk, ½ teaspoon of vanilla extract, ½ chopped frozen mango. This smoothie is rich with nutrition and protein thanks to the chia seeds that you'll be soaking in the fridge for at least 8 hours; it's better if you shake the jar before going into the fridge and before putting the seeds into the blender, this allows the seeds to expand.
Free Dairy Smoothies
Thanksgiving Smoothie 
Are you a fan of the Thanksgiving vibe? Well, here it is in a cup with all its glory. All you need is to blend ½ cup of almond milk as a substitution for milk, ½ pumpkin puree, ¼ cup of cranberries for that thanksgiving taste, frozen ¼ cup of raw and soaked in water cashews, 1 diced apple, ¼ peeled orange, ¾ teaspoon cinnamon, 2 tablespoons of coconut butter, and blend away. 
Beet Smoothie 
A healthy, high fiber, antioxidant, delicious smoothie for your body and taste buds, all you need for this smoothie is a small can of beets, beet juice, 1 cup of tofu/milk free yogurt, and blend away. This beet smoothie is great for weight loss and is also so delicious.
Pre-Workout Smoothies
Some bodybuilders prefer to add protein powders in their smoothie, not only does protein powder help you lose weight, but it also gives you lots of energy before you hit the gym. There are plenty of protein powders to choose from out there, good luck.
Trail Mix
Drink this smoothie for a boost of energy, add 1 scoop of chocolate protein powder, 1 banana, 1 teaspoon of cinnamon, 1 teaspoon of honey, ¼ cup of low-fat non-flavored yogurt, ¼ cup of nonfat milk, 1 tablespoon of raisins, 10 almonds and three ice cubes.  
Banana Java
This rich in potassium smoothie features a special ingredient, coffee. Yes, you read it right, too all coffee fanatics this smoothie is for you. Blend 1 cup coffee, 1 cup unsweetened almond milk, 1 scoop of protein powder, 1 banana, ¼ cup oats, 1 tablespoon of raw cocoa powder, 1 tablespoon chia seeds, 1/8 teaspoon ground cardamom, and Bon appetite! 
Smoothies are a great way to stay in healthy shape, consume loads of protein, vitamins, antioxidants, rich nutrition, and plenty more from smoothies. Not only are they healthy, but also they are delicious. There are smoothies to start your day with, ones that don't contain milk if you're not a fan of dairy, and ones that you consume before working out, so you can have lots of protein and energy to back you up.