Happy Holidays! This one is perfect for you pumpkin spice latte fans. It even adds coffee for a latte taste. Caffeine is also a metabolism booster. 
The Pumpkin Spice Latte Smoothie is the perfect fall smoothie that tastes just like a pumpkin spice latte. Pumpkin has a variety of health benefits including being high in beta carotene which helps keep your eyesight sharp. It is also high in fiber which helps with weight loss by keeping you feeling full longer which prevents overeating. This recipe also used frozen yogurt which is a healthy version of ice cream that is lower in fat. Drink the Pumpkin Spice Latte Smoothie when you are craving pumpkin without wanting a high amount of fat or calories.


Yield: 1 Smoothie (16 fl oz)
Pumpkin Spice Latte Smoothie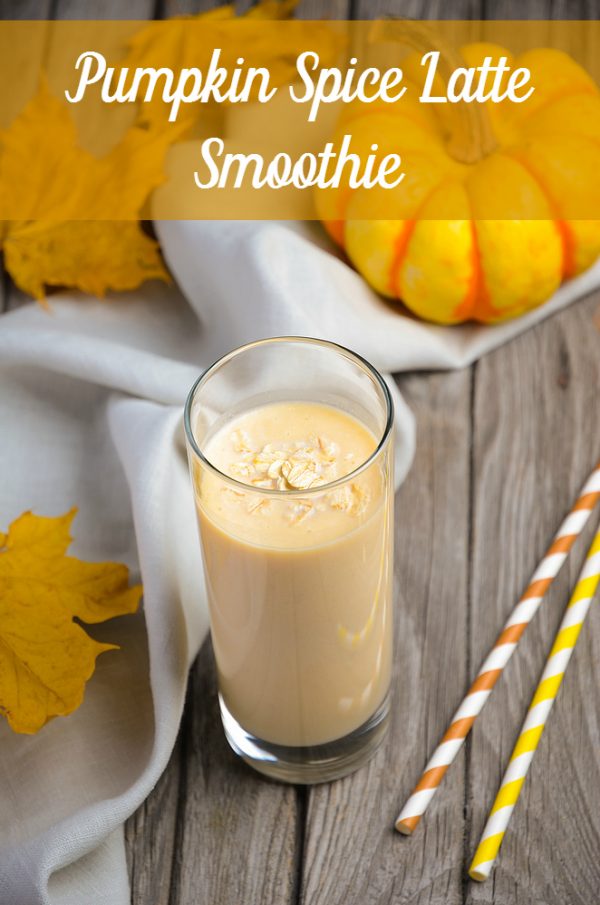 A smoothie low in calories and fat that tastes just like a pumpkin spice latte.
Ingredients
8 fl oz Unsweetened Almond Milk
1/3 cup pumpkin
1/3 cup frozen vanilla yogurt
1/4 cup plain non-fat Greek yogurt
1 tsp instant coffee
1 tsp pure maple syrup
1/2 tsp pumpkin pie spice
1/2 tsp ground cinnamon
Instructions
Combine all of the ingredients into the Nutribullet cup.
Pour in the unsweetened almond milk to the max fill line.
Blend together until smooth and consistent.
Nutrition Information:

Amount Per Serving: Calories: 197 Total Fat: 3g Saturated Fat: 0g Trans Fat: 0g Cholesterol: 0mg Sodium: 212mg Carbohydrates: 30g Fiber: 4g Sugar: 20.5g Protein: 12g